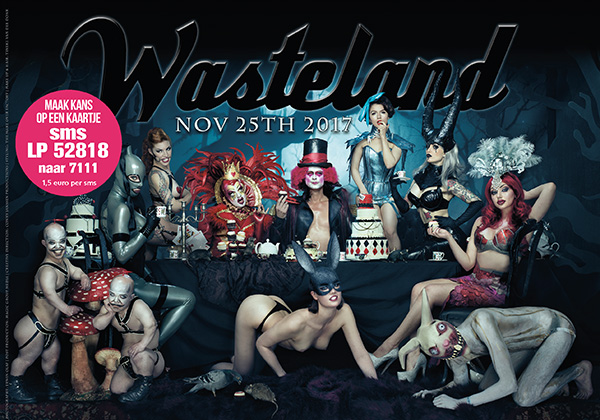 Europe's biggest fetish fantasy event.
Four dance floors, Six stages, Smoking area, Restaurant, Lounge, Relax area, First aid, Fully equipped dungeon and more.

DRESS CODE:  Wasteland has a strict dress code. We expect our guests to expose creativity and fantasy into their outfits.
General dresscode:  Leather, Metal, Plastic, Latex, Fetish Glamour, Body Art, Fetish Animal, Fetish-Burlesque, Cross-Dress, Medical, Fetish Goth, Fetish Steampunk, Baroque, Uniforms. (Casual Street wear & combat army uniforms are NOT allowed).
Hemkade 48, 1506 Zaandam
https://www.wasteland.nl/